Denys Wortman
A Schedule of Upcoming Shows

Denys Wortman [Rediscovered]
Nov 18, 2010 through Mar 20, 2011
IT'S FROM THE BROWNS. I WROTE HER I HAD A LOT OF GOSSIP TO TELL HER, AND NOW WE'RE INVITED FOR THE WEEKEND AT THEIR BUNGALOW --JUST AS I FIGURED, May 30, 1941
Courtesy of The Center For Cartoon Studies and Denys Wortman VIII


Denys Wortman [Rediscovered] is an exhibition of original cartoon drawings made for the World-Telegram and Sun from the 1920s to the 1950s, illustrating episodes of everyday life in New York City. Formally trained in art at the New York School of Fine and Applied Art under the tutelage of Robert Henri and Kenneth Hayes Miller, Wortman was among a new generation of social realists who believed in the artistic possibilities of modern urban life as a creative subject. The benches at Union Square, the tenement rooftops on the Lower East Side, and the stifling garment industry sweatshops provided the backdrops for his drawings that, in combination with Wortman's colorful characters, instill a sense of place that was distinctly "New York."
Although Denys Wortman was a renowned artist during his lifetime, today his work is largely forgotten. This exhibition celebrates an artist who gave readers a daily glimpse into the causes and concerns of ordinary people during a tumultuous time in New York City's history. His cartoons illustrate the complex social impact of the economic roller coaster that was the Roaring Twenties, the Great Depression and the eventual recovery of the Post-War years. Wortman's city is filled with working class men and women trying to survive and struggling to get ahead, facing the joys and fears of modern urban life.
http://www.mcny.org/exhibitions/future/Denys-Wortman-Rediscovered.htm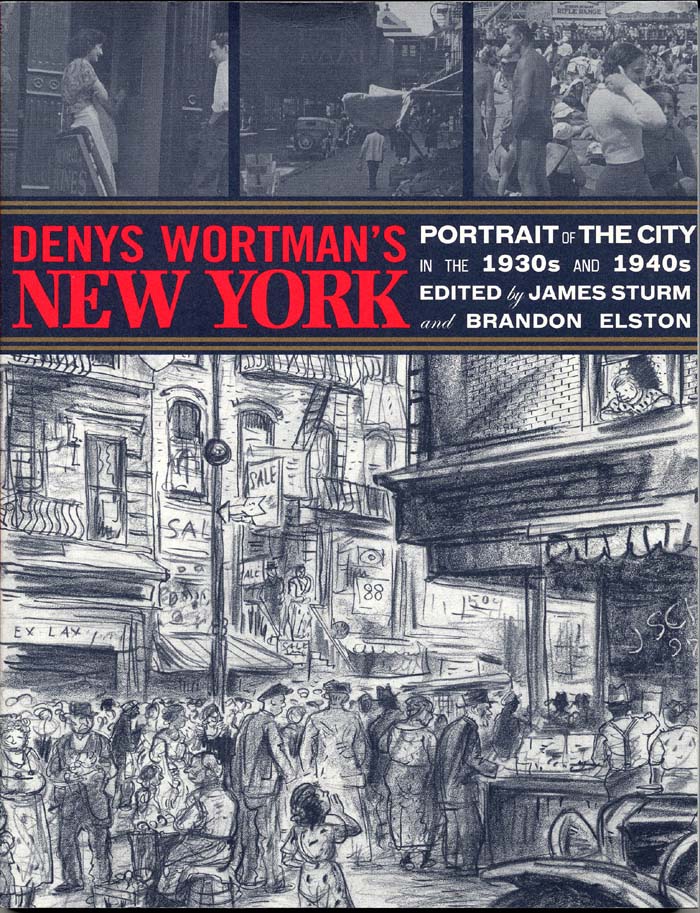 The New York Times
http://www.nytimes.com/2010/11/21/arts/design/21wortman.html
The Huffington Post
http://www.huffingtonpost.com/kate-kelly/political-cartoons--surpr_b_793048.html
"Denys Wortman's New York" makes New York Magazines top ten list for Comics for 2010.
http://nymag.com/daily/entertainment/2010/12/top_ten_comics.html#photo=3x72637
Pittsburgh Post-Gazette
http://www.post-gazette.com/pg/11004/1115352-44.stm